Valuable AI Cameras

for Everyone.

Affordable IP cameras with AI capability will benefit your surveillance framework greatly.
AI Enabled

Built-in AI Recognition

120dB HDR

Clear images day&night

5MP Resolution

Up to 2880 x 1620 Effective Pixels

Rugged Design

Waterproof & Vandalproof
V

Series

AI Cameras at high price points?
LILIN has Valuable AI cameras for every budget.
Elite
Top performance with AI applications all around.
Mainstream
Typical AI Applications Conqueror.
Valuable
Your first AI camera.
Entry Level
IP cameras with all basic functions.
Built-in
AI

features to perform image recognition tasks at the

frontend.

What you can do with a camera, you don't have to do it with a computer.
Recognized Objects
Human with various postures / Vehicles
Behavior Detection
Multiple conditions appliable for advanced applications.
Fast Recognition Speed
Up to 4 frames per second, sufficient for typical scenarios.
Event Trigger
By specific behaviors of specified objects.
Detection Time
Set a gap in 2~30 seconds for rapidly detection.
Detection Zone
Support setting 4 detection zones or lines.
You can use these
AI

licenses on this camera.

Developed completely by LILIN's AI team, the number of licenses continues to grow.

*Licenses marked in red are available for this series of camera.
EDGEMASK

EDGEFIRE

EDGELPR

EDGEFENCE

EDGECAP

EDGESAFTY

EDGECARMAKE

EDGEVESSEL

EDGEDENSITY

EDGEFLOW
EDGEFENCE

= AI virtual fence

Objects that touch a pre-defined line or area will trigger an alarm.
Should the alarm be triggered if there are just leaves flying over?
Object Recognition
Human Detection

Vehicle Detection
AI enables us to accurately distinguish between threats and harmless animals like dogs and birds. AI enhances our ability to detect human beings in various dynamic and static postures, leaving no room for them to hide.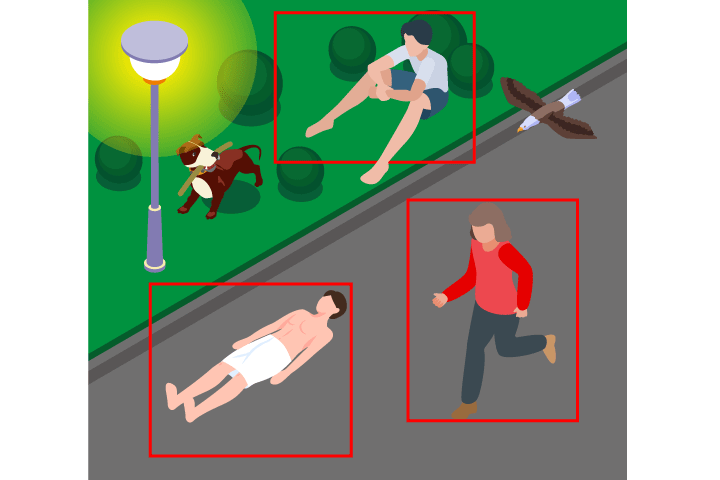 Prohibited
Zone

Dwell
Detection

Tripwire
Detection

The Missing
Objects

AND
(All-Objects-Present)

NAND
(One-Object-Absent)
Behavior Detection
The real magic of LILIN AI framework - to know what kind of things happend.
Use this feature to create multiple events directly by combining objects and behaviours to realize rich applications.
Cold Zone
Defining inactive areas is crucial in minimizing false alarms and reducing the workload on the system and personnel.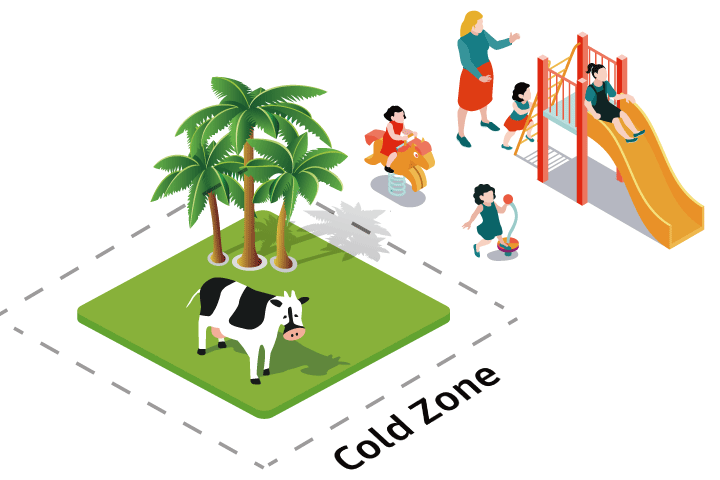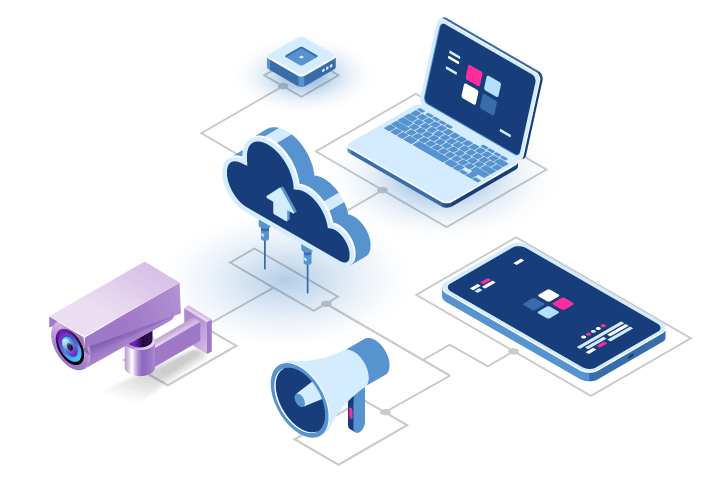 SDK Intergration
Generate various event types and send them via HTTP POST, or alternatively, integrate with backend services using SDK.