Optimal solution for AI applications
Dedicated Frontend AI Cameras
Implement AI Applications without a PC or AI Box to build an efficient AI surveillance framework.
What They Do
Perform all AI tasks
in the frontend.
Image recognization, event management, behavior detection,
all these workloads now can be done in single LILIN AI Camera without any PC.
Saving total costs in every aspect.
Traditional AI surveillance solutions often require additional computer hosts or AI boxes for computing, which tends to incur higher costs in integration, deployment and maintenance.
LILIN AI Camera takes care of all the above, all you need to do is to unplug the network cable from the old IP cam and plug in LILIN AI Camera.
Recognize objects of various types.
Recognizing objects is the basic function of an AI camera. LILIN has trained a large number of models for industrial and commercial applications as well as for home surveillance, which enables high recognition accuracy in various fields.
Rich behaviors are built-in.
Events = Objects + Behaviors
Realize a wide range of applications with built-in rich behaviors.
SDK integration
Send the results to the backend device via hardware or software interface and provide SDK to retrieve the data.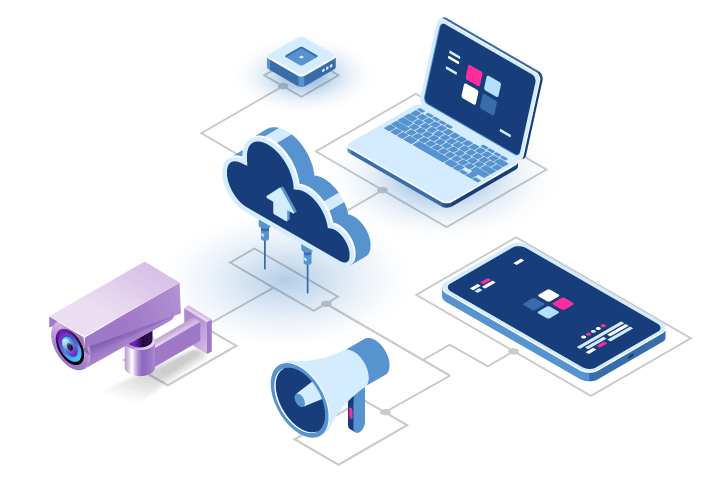 Make a smarter and efficient AI surveillance framework.
The Three AI Musketeers
Born to innovation, stands for efficiency.
7

Series AI Camera
Top performance with all AI features compatible
Full range

4K

resolution
Ultra low

0.04 lux

in color mode

Comprehensive AI models
Learn More
6

Series AI Camera
Mainstream performance for ordinary applications
5MP

resolution
Superior low

0.09 lux

in color mode

Popular AI models
Learn More
V

Series AI Camera
Valuable for targeting typical scenarios
5MP~4K

resolution
Low

0.1 lux

in color mode

Basic AI Model
Learn More
How to choose?
Check below scenarios to choose the adequate series.